Meet Our Board of Directors

Jackie Ponder – Solar Sources, Inc.
President

Jackie Bowman Ponder grew up in Greenwood, Indiana, attending Center Grove High School. She graduated in 1986 from Southern Methodist University in Dallas, Texas cum laude with a BA degree in Political Science and Russia Area Studies. In 1989, she graduated from Indiana University School of Law summa cum laude and clerked for Hon. Tom Stagg, U.S. District Court, W.D. Louisiana from 1990 to 1992. In 1992, Jackie and her family moved back to Indiana and she began working for McTurnan & Turner in complex business litigation. In 2008, M&T merged with the firm now known as Bingham Greenebaum Doll LLP. In 2013, Jackie became General Counsel at Solar Sources, Inc., a coal mining company.

Jackie has four children – Jeffery Jr., Drew, Elena and Lilly. She actively served as a member of Community Church of Greenwood for many years and now attends Community Church at Stones Crossing in Greenwood. Jackie was one of the founding board members for the Center Grove Education Foundation which provides grants funding programs not covered by the traditional school budgets. In 2002, Jackie was appointed as a member of the Board of Trustees of the Center Grove Community School Corporation and was elected for a full-term in 2004. Jackie attended a Beacon of Hope "thank you" event with a friend in 2011 and was deeply moved by the testimonies of several domestic violence survivors and their families.

Jackie began looking around at all of the teenage girls she came in contact with, including her own and decided that she wanted to help this organization. She is dedicated not only to helping those in a violent situation, but also to educating women and girls about the avenues available for help, how to avoid situations and what to do if caught in a situation. The fact that Beacon of Hope seeks strength and guidance from our Lord Jesus Christ pushed Jackie to commit to doing what she could to help the organization move forward.

---
Candace Landmark – Acute Behavioral Health Services / Community Health Network
Vice-President

For over 30 years, Candace Landmark RN, BSN, MBA has worked as a nurse and leader primarily in Behavioral Health. Currently, she serves as the Executive Director of Acute Behavioral Health Services for Community Health Network, where she has been for five years. Her responsibilities include operations of a 123 bed behavioral health hospital. Prior to joining Community Health Network, Candace held leadership roles at Kaiser Permanente and the Cleveland Clinic in Cleveland, Ohio as well as many other healthcare organizations in Maryland, Texas, and Tennessee. She has worked with adolescents, adults, and geriatric patients in all levels across the continuum of care in Behavioral Health. She received her Bachelor of Science in Nursing from Case Western Reserve University in Cleveland, Ohio and Master of Business Administration from University of Phoenix, Phoenix Arizona.

Candace grew up on the Eastern Shore of Maryland is very proud of her roots, but loves living in the Hoosier State. She attends Grace Community Church in Noblesville, In. She enjoys outdoor activities, traveling, and returning to her hometown to visit the beach as often as possible.

Candace is very passionate about working with those suffering from trauma and is thrilled to be a part of this team focusing on educating and elevating awareness to women in need. Her goal is to assist in fulfilling the mission and vision of Beacon of Hope.

---
Merrit Sacks – Allied Solutions
Treasurer

Merrit Sacks grew up in Indianapolis, Indiana, and attended North Central High School. She graduated with honors and high distinction in 2010 from the Kelley School of Business, Indiana University, Bloomington earning Bachelors of Science degrees in both Accounting and Finance, as well as an MBA in Accounting and Financial Analysis. While in business school, Merrit worked as a teaching assistant for Introduction to Managerial Accounting and served as vice president of programming for Delta Gamma Women's Fraternity.

Currently, Merrit is a Manager of Acquisitions and Technical Accounting at Allied Solutions, a provider of insurance and related products to financial institutions. Prior to joining Allied, Merrit was a Manager of Investment Finance at 40|86 Advisors, Inc., and an auditor with Deloitte & Touche, LLP in Chicago, Illinois focusing on insurance and investment management clients.

Merrit resides in Westfield, Indiana with her husband, Bryan, daughter, Sarah, and four-legged children Culver (dog) and Millie (cat). Merrit's family attends Genesis Church in Carmel and serves on the Café Team. Merrit attended the Beacon of Hope Handbags for Hope event in November 2015 and felt called to aid in the mission of empowering victims of domestic violence. She is grateful to be involved in the Lord's work through Beacon of Hope.

---
Ellen Meyers – Indiana Department of Child Services
Secretary

Ellen R. Meyers (Winternheimer) is a native of the Indianapolis area. She is an attorney at Indiana Department of Child Services. Prior she was an associate attorney with Lewis & Kappes, P.C. for almost five years. Her practice areas include family law, non-profit, and civil litigation. Her areas of distinction include divorce, child support, child custody modification, contracts, business disputes, insurance, real estate, by-laws, articles of organization, articles of incorporation, and applications for recognition of exemption.

Ellen graduated Cum Laude with honors from Miami University of Ohio in 2009 with a BA degree in Political Science. In 2011, she graduated from Indiana University – Robert H. McKinney School of Law. While in law school, she clerked for Honorable Judge Cale Bradford on the Indiana Court of Appeals and served as the Executive Director for the Dean's Tutorial Society.

Ellen has extensive background in the development and sustainability of non-profit organizations. She works daily with non-profit organizations to help them meet corporate compliance regulations, apply for tax exemption status, and develop governing policies specific to the organization. Ellen prides herself in her focus on long-term goals and organizational mission. Ellen brings her passion for non-profits to Beacon of Hope, in hopes of helping Beacon of Hope to serve more individuals throughout the Indianapolis community. She is committed to educating women about the resources available to them through Beacon of Hope, and could not be more thrilled to serve an organization that she believes is doing the work of God in Indianapolis.

---
Steve Hurrle – Greenwalt CPA's
Board Member

-Grew up in Beech Grove and attended Beech Grove High School
-Currently reside on Southside with my rescued yellow Labrador retriever Tucker
-Graduated Hanover College (Business Administration) in 2005 and played football. Masters in Accounting from IUPUI in 2012
-Currently a senior tax associate at Greenwalt CPA's with over five years in both public and corporate accounting
-Hobbies include outdoor activities, attending live sporting events and concerts, golf, and spending time with family and friends
-Member of St Roch church. Member of Knights of Columbus. Prior treasurer of Kiwanis.

---
Anne Harrigan – Deputy Prosecuting Attorney, Marion County, Indiana
Board Member

Anne Harrigan is a Deputy Prosecuting Attorney with the Marion County Prosecutor's Office in Indianapolis, Indiana. Anne has been with the office for ten years. She has served as a Supervising Attorney in both the Major Felony Division and Special Victims Division. Currently, she acts as Assistant Supervising Attorney in the Special Victims Division, directly supervising the six attorneys assigned to the Sex Crimes and Child Abuse trial unit. Prior to this assignment, Anne worked for a year in the Grand Jury Division, handling white collar fraud cases and working directly with the Indiana Department of Revenue and the Indiana Department of Workforce Development to investigate and prosecute cases of fraud. Also in her time at the office, Anne was assigned to the Homicide Division for three years, where she prosecuted domestic violence homicides as well as gang related murders. She has lectured nationally regarding her prosecution of a domestic violence homicide wherein no body was ever recovered. Before joining the Homicide Division, Anne worked in the Sex Crimes Division for two years, handling adult and child victim cases. Before coming to Indianapolis, she was a Deputy Prosecuting Attorney for three years in Michigan City, Indiana, prosecuting a variety of felony and misdemeanor cases. During that time, she also worked in private practice, with a focus in family law. She was assigned a variety of special prosecutor cases in surrounding counties, supervised the legal intern program, and conducted domestic violence training for law enforcement.

---
Rori L. Goldman – Hill Fulwider, P.C.
Board Member

Rori Goldman practices law at both the trial and appellate levels. She is the Director/Managing Director at Hill Fulwider, P.C. Ms. Goldman is a graduate of Indiana University and Hofstra University School of Law. She is admitted to practice in Indiana and New York State. Born and raised in New York, Ms. Goldman has called Indianapolis home since 1995. She served as judicial clerk to the Honorable John T. Sharpnack of the Court of Appeals of Indiana before joining the Firm in June of 1997.

Ms. Goldman's practice focuses on many areas of civil litigation, including professional liability defense and malpractice, premises liability, business disputes and worker's compensation. As a member of the firm's Appellate Practice Section, she has participated in appeals before both of the State's appellate courts and the federal court. Ms. Goldman is a member of the Indiana and Indianapolis Bar Associations and is active in the Women and the Law Division of the Indianapolis Bar Association. She is currently on the Board of the ISBA's Client Financial Assistance Fund. She also serves on a volunteer basis with a number of community-based organizations.

---

Judy Pippin – Kopka Pinkus Dolin, P.C.
Board Member

Judy Pippin is a native Hoosier originally from Muncie, Indiana. She is a Senior Attorney at Kopka Pinkus Dolin Attorneys At Law. Judy is a graduate of Ball State University and the Robert H. McKinney School of Law at Indiana University. Judy is licensed to practice law in Indiana, including the U.S. District Courts for the Northern and Southern Districts of Indiana, and she is a member of the Indiana State Bar Association, and the Indianapolis Bar Association. Judy's law practice focuses on the defense of worker's compensation and employment related issues. She currently serves as volunteer with the Neighborhood Christian Legal Clinic and other community service groups. Judy attends Grace Church in Noblesville where she also volunteers in the Care Center.

Judy's two sons are both soccer players and when she is not watching them play, she enjoys biking. Judy is committed to assist Beacon of Hope fulfill its mission.

---
John Boyd – Pedcor Capital, LLC.
Board Member

John Boyd is Assistant Vice President of Interest Rate Risk Management at Pedcor Capital, LLC and its affiliate and subsidiary holding companies. Mr. Boyd serves as the Secretary and Vice President of the Interest Rate Risk Management Committees at United Fidelity Bank (Evansville, IN) and International City Bank (Long Beach, CA) and responsible for the analysis and development of the cash flow software and reporting for the Asset-Liability management process. Mr. Boyd graduated from the Kelley School of Business at Indiana University Bloomington with a Bachelor of Science in Business and Master of Science in Accounting. After graduation, Mr. Boyd worked in financial consulting and auditing for PwC's Consumer Finance Group after the financial crisis. During his time at PwC, Mr. Boyd served as a consultant for the largest banks in America.

---
Barry Foster – Eagle Creek Veterinary Clinic
Board Member

Dr. Barry L. Foster DVM was raised in Elkhart, IN, graduating from Elkhart Memorial High School. He attended Purdue University, graduating as a Doctor of Veterinary Medicine. In 1991 Dr. Foster started working as an associate Veterinarian, becoming co-owner in 2000 and eventually became the owner in 2007.

Dr. Foster and his wife, Julie and 2 daughters Elizabeth and Evelyn, have lived in Broad Ripple since 1991. He enjoys fishing, hiking, biking, kayaking, volleyball and walking his 4-year-old Standard Poodle, River. He also enjoys reading, movies, sports and games.

Dr. Foster has been very active in the church, teaching/leading adult and children's Sunday school, Leading Men's Ministry and leading within church committees.

---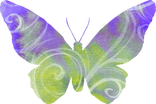 Seeking To Fill This Additional Board Seat –
Board Member

---
---
ADVISORY BOARD

---
Melissa Breeden – Simon Property Group
Board Member

Melissa Breeden is currently an attorney at Simon Property Group, a global leader in the retail real estate ownership, management and development. Melissa has been a member of the Simon legal team since 1999 practicing in the areas of development, acquisitions and dispositions, partnership and corporate matters. She currently represents Simon as borrower's counsel in commercial financing's. Prior to working for Simon, Melissa worked as an attorney for the Indiana Department of Natural Resources where her practice focused on environmental litigation and various real estate issues. In addition, Melissa was in private practice where she represented governmental agencies and private clients in real estate and other matters.

Melissa received her B.A. in Journalism in 1991 from Ball State University and her J.D. in 1995 from Valparaiso University Law School. She is a member of International Council of Shopping Centers, the Association of Corporate Counsel, the Indiana Bar Association and the Indianapolis Bar Association. In addition, Melissa is a board member of the St. Thomas More Society of the Archdiocese of Indianapolis and currently serves as the Society secretary. She is also a board member of Valparaiso University Law School's Central Indiana Alumni Council.

Originally from Merrillville, Indiana, Melissa currently resides in Greenwood, Indiana with her husband, son and two dogs. Melissa and her family attend Saint Francis and Clare Catholic Church where she volunteers as a lector. She enjoys gardening, travel and baking. Melissa is excited to serve Beacon of Hope in carrying out its important mission of assisting victims of domestic violence.

---