Volunteer Opportunities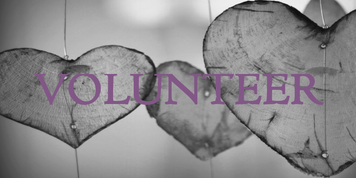 PROCESS:

To apply for an available volunteer position download the volunteer application.

Complete the volunteer application and submit it to us along with your resume.

---
---
Crisis Call Intake Specialist - Volunteer

Crisis Call Intake Specialist
A Crisis Call Intake Specialist serves as the first point of contact for clients entering or phoning our crisis center and provides referrals addressing immediate needs of our clients. The Specialist will field incoming calls to Beacon of Hope Crisis Center crisis lines, complete the intake process for new clients, manage information given to callers who do not need shelter and provide quality customer referral service to those who do.
Primary Responsibilities:
Answering all incoming calls, including crisis calls, informational calls, follow-up contact calls and calls for staff members
Completing crisis call assessment forms with callers to determine program eligibility and appropriateness
Providing information and supportive services for staff, residents and visitors at the front desk
Performing other administrative duties as requested by the Crisis Call Team Leader

Maintaining complete, accurate and timely information on callers and completing subsequent data entry
Monitoring security systems, respond to alarms appropriately and apprise management of any security issues
Following agency rules and protocols for admitting people to the center
Fostering an environment of respect with clients, callers and staff
Providing clients with information and support as appropriate
Performing security checks within the center to increase safety of staff and residents
Representing Beacon of Hope Crisis Center on the telephone with other agencies and the community at large

Work with other agency staff on projects or initiatives as directed by Crisis Call Team Leader

Skills:
Ability to stay calm and use appropriate judgment in responding to crisis and security situations
Critical thinking and evaluation skills
Positive attitude with callers, clients, staff and volunteers
Ability to work both independently and as a team
Ability to handle multiple tasks
Excellent communication skills (verbal and written)
Attention to detail in record keeping, coordination and documentation
Awareness and adherence to confidentiality and boundaries
Excellent organizational skills
Punctuality and dependability
Ability to problem solve and make appropriate decisions in urgent situations
Required Qualifications:
Bachelor's degree in social work, human services, psychology or related field OR previous experience in working with traumatized persons
One or more years human/social services experience
Working knowledge of Microsoft suite including Word, Power Point and Excel
Excellent typing skills
Commitment to non-violent and cooperative work environment
Commitment to providing quality and equitable services to all clients regardless of race, ethnicity, sex, gender identity, religion, age or sexual orientation
Ability to pass a criminal background check
Preferred Qualifications (not required)
Fluency in Spanish
Knowledge of community resources
Knowledge of Access
Experience with Case Management Software
---
Foster Pet Program - Volunteer

Adding to our Team!
Volunteers / Interns Needed for our Beacon of Hope Foster Pet Program

The overarching goal of Beacon of Hope's Foster Pet Program is to support victims of domestic violence as they leave their abusive relationships by providing temporary care for their pets.

Foster Pet Program volunteers will help to make the public aware of our program by helping prepare materials for prevention seminars, outreach programs and marketing via social media and assist with day to day operations of the program.

Ideally, we wish to interview candidates seeking full-8hr-day volunteer/intern positions for one day a week or more.

---
Employment Assistant - Volunteer

Employment Assistants

Employment Assistants Volunteers are needed at least one day weekly / 8AM - 5PM (one hour lunch)

Employment Assistants will assist domestic violence survivors who have left their abusive relationships with their employment and educational needs.

Employment Assistants will provide the following services:

- Employment Program intakes and assessments

- Resume preparation

- Online research for employment and educational prospects

- Assistance with online applications

- Weekly follow-up communications by phone, in-person, and email

- Case management referrals for childcare, transportation, and social service agencies

- Co-facilitate workshops, training's and groups to improve employable skills for domestic violence survivors, as well as empower attendees and raise their confidence.