Volunteer Opportunities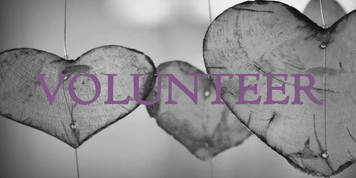 PROCESS:

To apply for an available volunteer position download the volunteer application.

Complete the volunteer application and submit it to us along with your resume.

---
---
Crisis Call Intake Specialist - Volunteer

Crisis Call Intake Specialist

A Crisis Call Intake Specialist serves as the first point of contact for clients entering or phoning our crisis center and provides referrals addressing immediate needs of our clients. The Specialist will field incoming calls to Beacon of Hope Crisis Center crisis lines, complete the intake process for new clients, manage information given to callers who do not need shelter and provide quality customer referral service to those who do.

---
Court Accompaniment Assistants
​A Court Accompaniment assistant serves under the Criminal Justice Program which aims to break the cycle of abuse, educate victims about resources, and support them to achieve a life free from the grip of domestic violence. Beacon of Hope has formulated partnerships with five police departments around Indianapolis. Victim Advocates respond to police reports to offer the victim services, safety planning and address other needs that they may have. The Court Accompaniment Assistant helps Victim Advocates to serve our clients.

---
Foster Pet Program - Volunteer

Foster Pet Program Assistants

A Foster Pet Program Assistant is a key person in the process of helping a victim get out of their situation. 40% of domestic violence victims are unable to escape their abusers because they are concerned about what will happen to their pets when they leave. A Foster Pet Program Assistant helps spread the word about this very issue, therefore allowing us to find more short-term foster homes. From marketing, fundraising activities, pet transfer to liaison between the foster family and victim, the assistant insures a smooth process for all parties.

---
Donation Program and Inventory Specialists

Donation Program and Inventory Specialists

A Donation Program and Inventory Specialist keeps donations in order and insures that each giving item is used to its full potential. A specialist at Beacon of Hope will be in charge of keeping our donation system and inventory record updated as well as receiving donations, assessing donations, seeking new and existing ventures in order to keep the donation stock to a level that responds to our clients' needs.

---
Grant Writing Assistants

​A Grant Writing Assistant is highly important in a nonprofit organization, because this role insures that the organization has the needed funds and resources to serve its clients. The assistant helps with keeping and generating funds for needed positions at the center, as well as creating funds to provide resources to our clients: victims who are in the process of getting out of their precarious situation.
---
Reception and Filing Assistants

​A Reception and Filing Assistant is mainly in charge of receiving and distributing communications throughout the organization. Additionally, the assistant will maintain supplies and equipment, deliver mail to proper team members, and welcome visitors. Occasionally, the volunteer will also be asked to make copies, digitalize important paperwork.
---
CEO's Personal Assistants
​A Personal Assistant helps alleviate the CEO's schedule by taking care of tasks which take up her time, but can be done by someone else. The CEO delegating tasks to her personal assistant permits her to focus on modeling the organization's culture and values, leading the team, finding ways to share and spread the cause of domestic violence and our organization, and so many more important responsibilities.